3 Precious Examples of How to Layer Baby Feet Charms Over a Penny
The addition of a new baby to the family is just a precious and memorable event! Whether its by birth, adoption or surrogacy this is a moment to cherish forever. To commemorate just such an exciting life change there's a rising trend in jewelry making using something as simple and historical as a penny! Artists are making necklaces and keychains with baby feet charms layered over a penny to represent the year their lives were changed forever!
Choose any year penny to represent the year your baby was born: it could be 2012, 2013, 2014 or even a newborn infant for 2015! Then, layer the penny on a keychain or necklace chain with any number of charms; baby feet charms, birthstones or crystals, metal stamped nameplates blanks or metal stamped birthdate blanks! 
Here are some great inspiration pieces from the amazing artists on Etsy:
1.) This baby feet penny necklace has it all: Baby feet charms, birthstones, metal stamped nameplates and a metal stamped birthdate!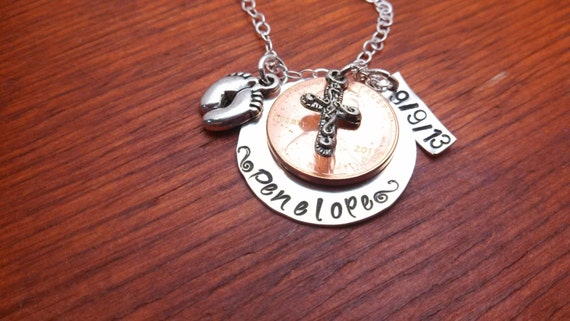 Baby Feet Layered over Penny Necklace by ByalittlebitofFaith on Etsy
2.) Absolutely love how simple this keychain is!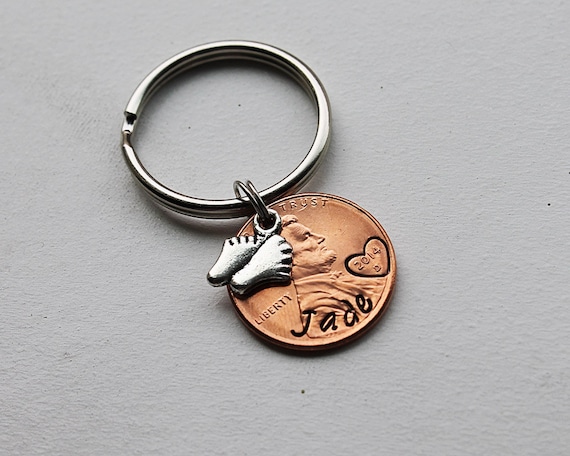 Baby Feet and Penny Keychain by JewelryImpressions on Etsy
3.) Love how the heart surrounds the birth year!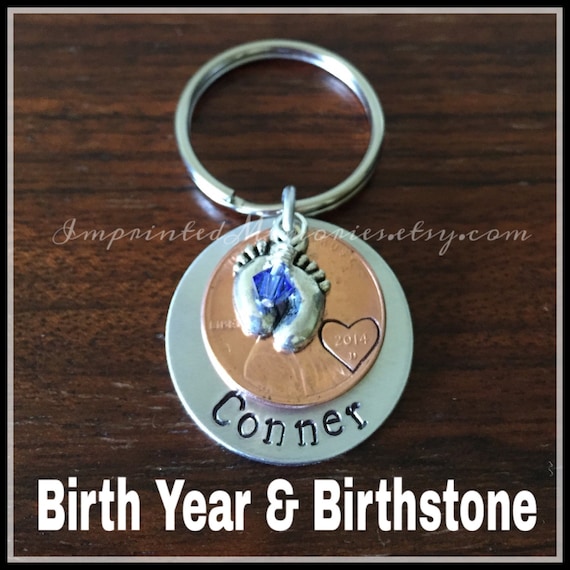 Baby Feet, Penny and Birthstone Keychain by ImprintedMemories on Etsy