5 Baby Feet Metal Stamp Necklace Ideas & Inspiration Photos
BeadSmith makes a perfectly sweet baby feet metal design stamp! This particular metal design stamp been a top seller of ours since it came out and we can hardly keep it on the shelves. Its high time we gave it the feature it deserves! The baby feet imprint measures 6mm and shows two cute little feet, side by side. The impression left by the stamp is represented by the white shapes in the image, it is not an outline of baby feet, but instead a full impression of each foot.

Use this metal design stamp to imprint a pair of soft and sweet, chubby, wrinkly little baby feet onto a silver, gold, or brass stamping blank to make a cherished commemorative baby charm. Coupled with a birthdate washer and baby feet charms, jewelry makers and crafters alike can make the cutest birth and new mom announcement necklaces! These baby feet necklaces can be given as gifts or marketed to your jewelry clients to celebrate Mother's Day, births, adoptions and even new grandmas! 
Check out a few of these baby feet necklace inspiration pieces sold on Etsy:
1.) How about this gorgeous washer, heart charm and baby feet metal stamped charm? Oh, and its a complete with a birthstone!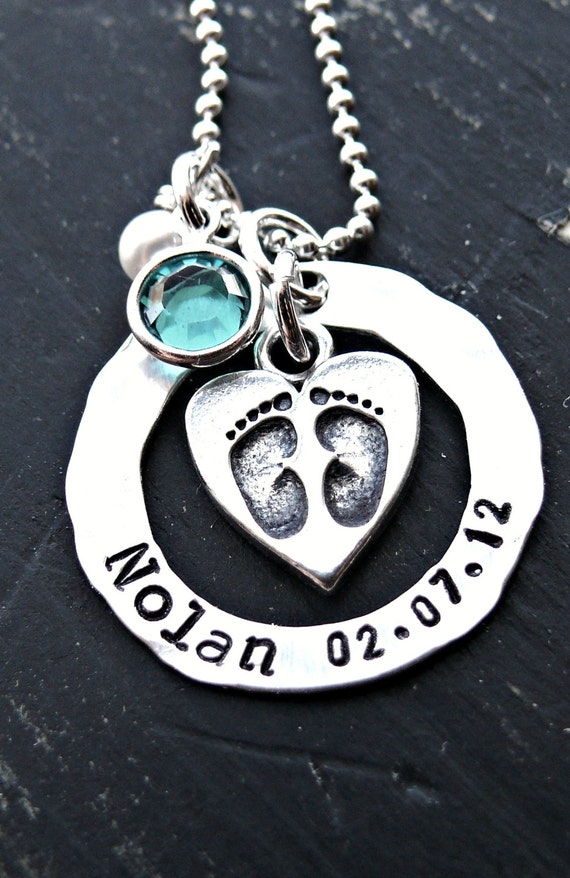 Personalized Metal Stamped Baby Feet Necklace by yourcharmedlife on Etsy.
2.) This simple, sweet baby feet metal stamped necklace is a great layer piece for mothers and grandmothers!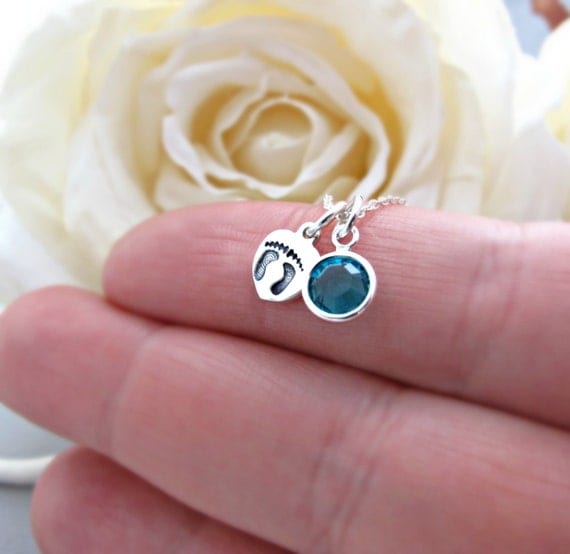 Birthstone and Metal Stamped Baby Feet Necklace by vonmeyerjewelry on Etsy.
3.) Love the layered stamping blank look.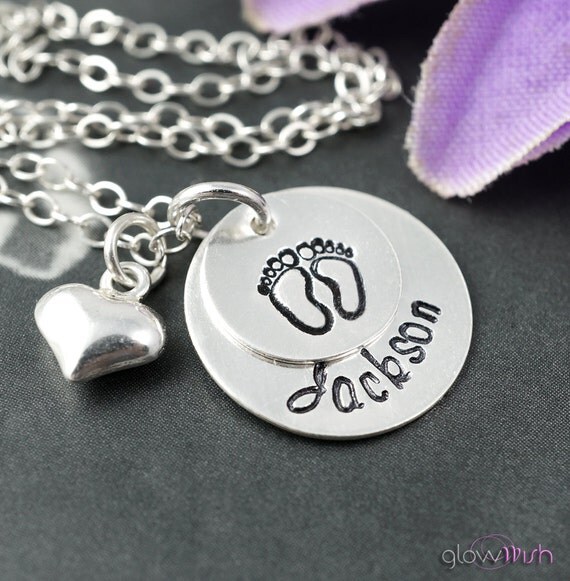 Personalized Baby Feet Metal Stamped Necklace by GlowWish on Etsy. 
4.) Take it up a notch and make your necklace out of gold-filled stamping blanks!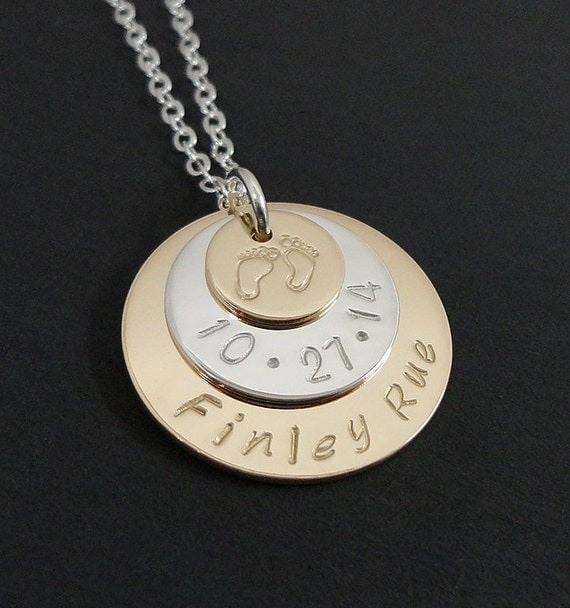 Personalized Birthdate and Metal Stamped Baby Feet Necklace by SivadoStudio on Etsy.
5.) Don't forget - Floating Charm Lockets are hot right now!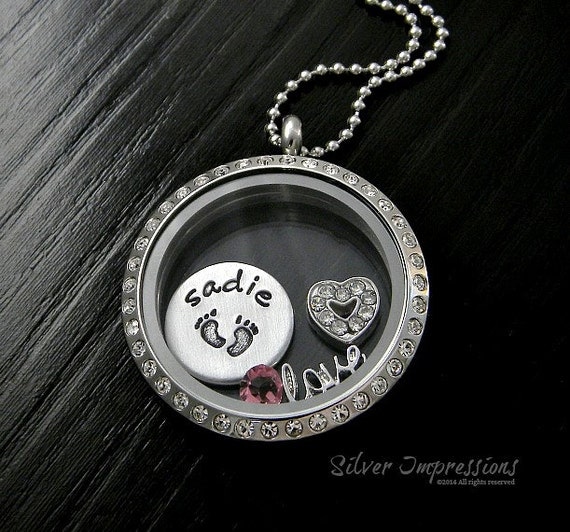 Personalized Metal Stamped Baby Feet Floating Locket Charm by SilverImpressions on Etsy.