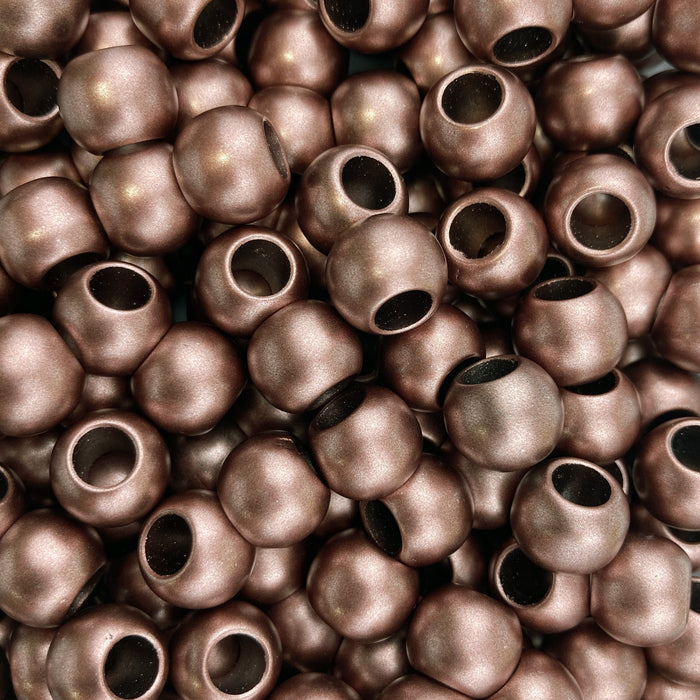 300 Bulk Grey Brown Matte Metallic Acrylic Beads 12mm Diameter with 5.7mm Large Hole
Liquid error (snippets/product line 100): Could not find asset snippets/opinew_review_stars_product.liquid
SKU
ACRYLIC-BEAD-LARGE-HOLE-METALLIC-GREYBRN
300 Grey Brown Matte Metallic Acrylic Beads 12mm Diameter with 5.7mm Large Hole

300 Grey Brown Acrylic Beads in Bulk
12 x 12 x 10mm, or Approximately 1/2 x 1/2 x 3/8 Inches
Each

 Acrylic

 

Bead Has a 5.7mm Large Hole
Each

 Acrylic

 

Bead is Round with Slight Barrel Shape
Overall Quality Level: Craft to Jewelry Making
This is a bulk package of 300 large hole acrylic beads.  These large hole beads are great as hair beads and for micro macrame, macrame, bracelet making, leather cording, multi-pass stringing, beading and other crafts and hobby projects. 
Color is a sort of matte metallic charcoal brown.
Total package dimensions are approximately 5 x 4 x 1 inches.