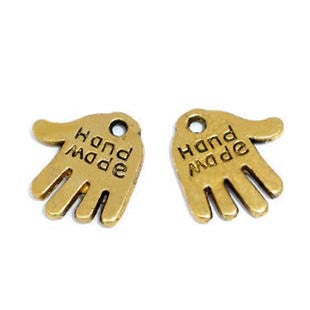 24 Count Gold Tone Handmade Metal Gift Tag for Jewelry, Sewing or Knitting Me...
Liquid error (snippets/product line 100): Could not find asset snippets/opinew_review_stars_product.liquid
This gold tone handmade gift tag is perfect for your handmade gifts. Use this gift tag on knitting projects, sewing projects, jewelry, cards, and other crafty gifts. Each tag measures 12 x 11mm and has a hole for hanging that measures approximate 1.3mm. These hand made gift tags are made from a zinc metal alloy.