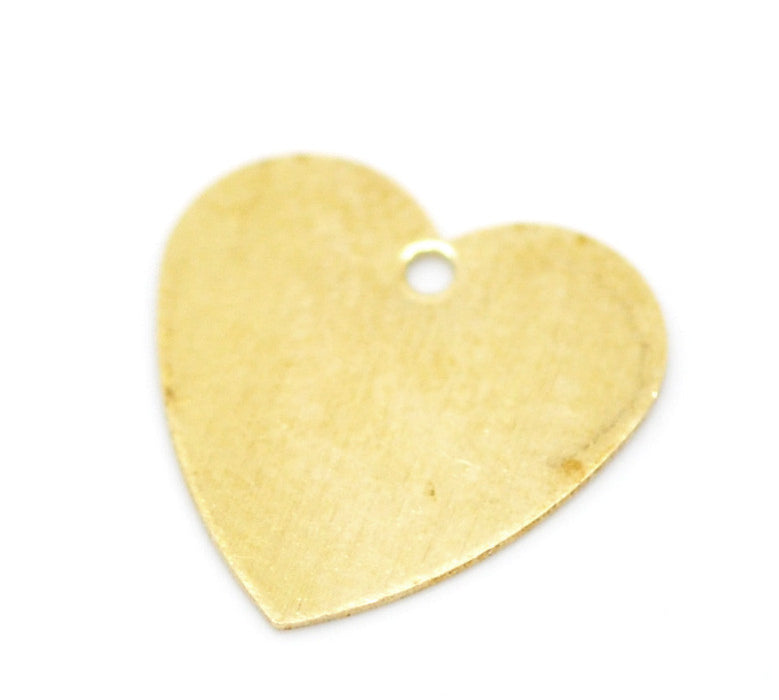 100 Brass Heart Stamping Metal Blank Tags for Metal Stamping with Hole 13mm X 13mm
Liquid error (snippets/product line 100): Could not find asset snippets/opinew_review_stars_product.liquid
100 Brass Heart Blanks - 13 mm. This metal heart blank measures approximately .33 mm thick and has a 1.5 mm pre-punched hole. These heart blanks are flat and not domed. Each blank measures 13 mm in diameter, which measures 1/2 inches.
These brass stamping tags are perfect for jewelry making, charms, keychains, scrap booking embellishments, gift tags and other creative crafts!
Commemorate baby birth dates, anniversaries, holidays and special events with this heart shaped stamp. Use this stamp for anniversary, Valentine's Day or other lovey crafts!
You'll love working with this small brass blank, its easy to work with and easy to stamp. Use with a hardened or tempered steel metal design, letter or number punches and a bench block.
ÌÎÌ_ÌÎ__Ì_åÇÌÎÌ_ÌÎÌ_ÌÎÌ_ÌÎ_ÌÎÌ__ÌÎÌ_ÌÎ___
Save an additional 15% off with coupon code stamPIN15 at checkout!
ÌÎÌ_ÌÎ__Ì_åÇÌÎÌ_ÌÎÌ_ÌÎÌ_ÌÎ_ÌÎÌ__ÌÎÌ_ÌÎ___